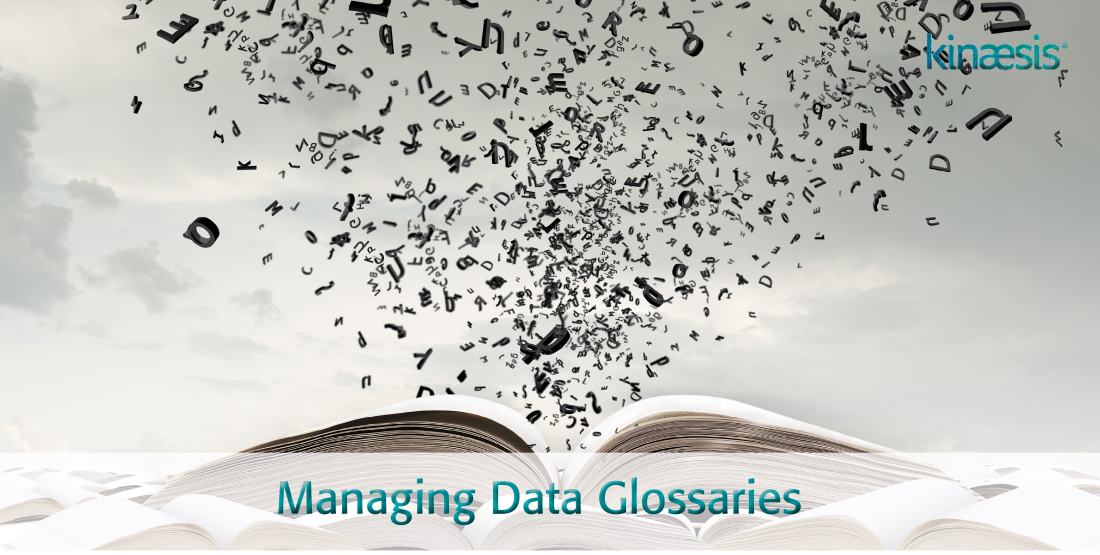 By Simon Trewin
Are you amazed by how quickly business glossaries fill up and become hard to use? I have been involved with large complex organisations with numerous departments whose teams have tried to document their data and reports without proper guidance. Typically, the results I have witnessed are glossaries 10,000 lines long, with different grains of information being entered, technical terms being uploaded alongside business terms and everything at a consistent level. What is the right way to implement a model to fill out a glossary to make it useful in this circumstance?

Many organisations have tried to implement a directed approach through the CDO leveraging budgets for BCBS 239 and other regulatory compliance initiatives to build out their data glossaries. Attempts have been made to create both federated models and centralised models for this initiative, however I have yet to see an organisation succeed in building out a resource that truly is value add. Every implementation seems to be a tax on the workforce who show it little enthusiasm, care and attention.

If you want to avoid falling into a perpetual circle of disappointment and wasted time, here are some tips that I have picked up in my years working with data:
Understand the scope of your terms. It is likely that there will be many representations of Country for instance, Country of Risk, Country of Issue, etc understand which one you have. Ask yourself: why does the term that you are entering exist, was it because a regulator referred to it in a report, or is it a core term?


Make terminology value add. Make it useful in the applications that surface data, i.e. context sensitive help. If someone must keep seeing a bad term when they hover their mouse they are more likely to fix it.


Link it to technical terms. If a dictionary term does not represent something physical then it becomes a theoretical concept, which is good for providing food for debate for many years, but not very helpful to an organisation.


Communicate using the terms, they should provide clarity of understanding through the organisation but they quite often establish language barriers. Make sure that people can find the terms in the appropriate resource efficiently so that they can use modern search to enhance their learning.


Build relationships between terms. Language requires context to enable it to be understood. Context is provided through relationships.


Set out your structure and your principles and rules before employing a glossary tool. Setting an organisation loose on glossary tools before setting them up correctly is a recipe for a lot of head scratching and wasted budget.


Start Small and test your model for the glossary before you try to document the whole world.

I am not saying that this is easy but following the rules above is likely to set you up for success.
Created with