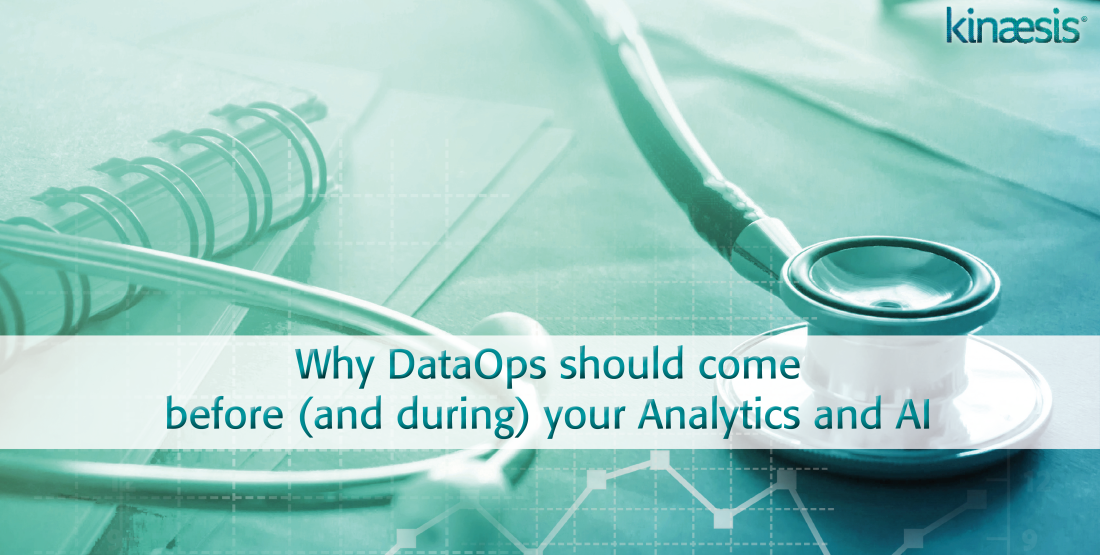 We have all seen the flashy ads and promised benefits when it comes to enabling Analytics and AI for our businesses. Analytics and associated AI solutions are integral for the future of business, gaining you that competitive edge and we would never ever dispute this. Yet before you run out and build out your solutions, it's time for a health check.

Why? Here is the nightmare. Imagine your new fancy dashboards aren't showing you what's really happening. Imagine making business decisions on projections that are false. Imagine your AI is automatically driving your business out of control through poor or corrupted information. Or forget all that and imagine the data within your organisation slowly teaching your AI bad habits and corrupting it's learning behaviours.

Implementing a DataOps approach correctly before, during and continually after an implementation is the perfect answer to that nightmare. DataOps is the healthcare checkup that checks what is feeding into the analytics and AI solutions to ensure what they are telling you is not harmful. For example, it can be used to assess your data sources, standardise your data into a universal format, check the right data is informing the right areas, understand what data is actually needed for the business to grow and learn.

It is why a Kinaesis partnership is invaluable reassurance on your AI and analytics endeavours as we can increase the success rate on projects simply by ensuring that the result truly reflects what the business needs.

Yes, you need analytics and AI within your business. Yet you must first check your Data is healthy, correct and as detailed as possible consistently throughout the AI process. This will enable you as a business to plan, project and optimise to the highest degree.

Effective DataOps is the way to make sure the fears of ineffective and misinformed data don't seep into reality.
Created with